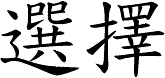 PRESENTATION OF SERVICES
RETREATS AND CRUISES
Ask about EXECUTIVE RETREATS and CRUISES, tailored to any locale, any length, land and/or sea.
CONVENTIONS
Ask about our CONVENTION PROGRAMS. They can be tailored to any locale, any length, land or sea.
FULL DAY
We have developed a full-day, on-site or off-site program whereby the attendee receives part one of the training, then takes a break to relax over a meal, allowing his/her impressions and understanding to take shape and settle, then returns to the second half of the training refreshed and ready. This presentation allows the participants adequate time to learn, relax, repeat and review so that they are able to use the training for stress management, strengthening and energy.
TWO HOURS
We offer our time-tested on-site or off-site training as a two-hour training. This presentation allows the participants adequate time to adopt the training to their daily routine.
THIRTY MINUTES
In order to balance out the day, this two-a-day program has been created for on-site or off-site training. This insures that participants have an optimal attitude throughout the day.
FIFTEEN MINUTES within a SEVERAL HOUR TIME SPAN
We have devised this on-site or off-site presentation where fifteen minutes, alone, can be a perfect catalyst for creativity, productivity, motivation and rejuvenation.
CUSTOMIZED
We can create customized sessions based upon each client's individual objectives.
FORMATS
Each of our programs is available as an INDIVIDUAL PRESENTATION or as a PROGRESSIVE SERIES of two, four, six, eight or twelve, presented weekly, monthly, bi-monthly or quarterly.
Our ONGOING PRESENTATION offers our time-tested training as part of effective business practice, structured so that all attendees receive benefits. The more frequent the training, the more lasting the result.
AUDIENCE
Any of our programs can be especially designed for various audiences within the corporate sphere. We cater to: (1) EXECUTIVES ONLY, (2) TOP PERFORMERS, (3) DIVISION HEADS, (4) ENTIRE COMPANY, (5) YOUR OFFICE PARK, (6) ALL CONVENTIONEERS, (7) FAMILY MEMBERS OF CONVENTIONEERS.
Our presentations are built around your specifications, custom-made to your satisfaction!